InfectoPharm conducts extensive clinical studies in compliance with the latest medical standards at independent clinics and research institutes, almost exclusively in Germany. We collaborate with respected experts in their field, who closely accompany our studies. This ensures that InfectoPharm can continue to offer high-quality and effective medications in the future.
InfectoPharm products always reflect the latest state-of-the-art in medical science, thus guaranteeing both efficacy and safety.
We want to achieve significant improvements for patients. This is particularly true for children, who are still affected by an inadequate supply of medications. Therefore, we are always keen to break new grounds, e.g. in the treatment of cystic fibrosis or severe infections with problematic germs that do not respond to standard antibiotics. The same also applies to everyday issues such as lice infestations or scabies.
The impact of our products – after clinical testing, approval and market entry – motivates us to continue pursuing research in precisely this way.
—————————————————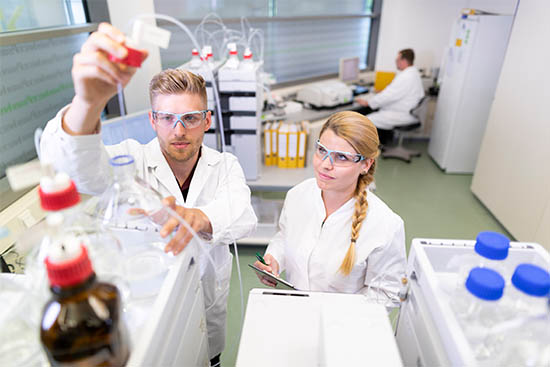 PRESS

04.10.2022 | Winlevi® – upcoming innovation in acne therapy
Cosmo and InfectoPharm Announce Signing of License and Distribution Agreement for Winlevi® in Germany, Italy and Austria
AD HOC ANNOUNCEMENT pursuant to Art. 53 LR. Dublin, Ireland & Heppenheim, Germany: Cosmo Pharmaceuticals N.V. (SIX: COPN, XETRA: C43) ("Cosmo") and InfectoPharm today announced the signing of a License and Distribution Agreement for Winlevi® (clascoterone) cream 1% in Germany, Italy and Austria.
Under the terms of the agreement, Infectopharm will receive from Cassiopea, a subsidiary of Cosmo, the exclusive right to commercialize Winlevi® in Germany, Italy and Austria. Cosmo shall be responsible for the Centralized Marketing Authorization in the EMA and will be the exclusive supplier of the product. Cassiopea will receive an upfront payment of Euro 1 million, potential regulatory milestones totaling up to Euro 4.5 million and customary double-digit royalties on net sales.
Winlevi® has been approved by the United States Food & Drug Administration (FDA) as a novel drug with a unique mechanism of action for the topical treatment of acne in patients 12 years and older. It is the first in class topical androgen receptor inhibitor that tackles the androgen hormone component of acne and is the first new mechanism of action in acne approved by the FDA in 40 years. Winlevi® was launched in the US in November 2021 by Sun Pharma and is already the most prescribed branded topical acne drug in the US based on IQVIA data. About 11,000 US physicians have prescribed Winlevi® to date. According to the prescriptions generated, Winlevi® has been one of the most successful US launches in the topical acne space in the last 15 years.
InfectoPharm is a well-established family-owned German company which operates internationally and enjoys high reputation among physicians, especially pediatricians and dermatologists. With sales of Euro 50 million, the dermatological range is an important pillar of the business. InfectoPharm is an experienced player in the field of acne. With Winlevi® InfectoPharm will complement its acne portfolio. As the first player in the European market, InfectoPharm sees a high potential of Winlevi® to become a game changer in the treatment of acne and thus provides a great benefit for patients.
Diana Harbort, President of Cosmo's Dermatology Division, said: "We are very pleased to further grow Winlevi® franchise and partner with InfectoPharm, a company with strong expertise in the acne market in the selected countries. We look forward to making Winlevi® available to an ever larger number of patients once EU regulatory approval has been granted. Winlevi® excellent performance in the US provides a strong opportunity to expand the business to other geographic territories around the world."
Dr. Markus Rudolph, Managing Director of InfectoPharm commented: "We are very happy to partner with Cosmo and to enter a trustful and reliable partnership. Winlevi® with its new mode of action will be a perfect match to complete our acne portfolio. We are sure Winlevi® will be a significant change in the acne therapy and we are proud to introduce this topical acne drug in Europe. We are confident to continue the success story of the US and bring innovation in acne therapy to Europe."
About Cosmo
Cosmo is a pharmaceutical company focused on developing and commercialising products to treat selected gastrointestinal disorders, to improve endoscopy quality measures through aiding the detection of colonic lesions and to treat selected dermatological conditions. Cosmo develops and manufactures products which are distributed globally by selected partners including Lialda®, Uceris®/Cortiment® and Winlevi®. Cosmo has also developed medical devices for endoscopy and has a partnership with Medtronic for the global distribution of GI Genius™ which uses artificial intelligence to help detect potential signs of colon cancer. Cosmo has licensed Aemcolo® to Red Hill Biopharma Ltd. for the US and has licensed Relafalk® to Dr. Falk Gmbh for the EU and other countries. The company also has a rich development pipeline.
For additional information on Cosmo and its products please visit the Company's website: www.cosmopharma.com
Contacts:
Cosmo
Hazel Winchester
Head of Investor Relations
Cosmo Pharmaceuticals N.V.
Tel: +353 1 817 03 70
hwinchester@cosmopharma.com
InfectoPharm
Florence Wiche
Head of Global Sales & International Business
InfectoPharm Arzneimittel und Consilium GmbH
Tel: +49 6252 7170
Florence.Wiche@infectopharm.com
09.07.2021 | GARDP partners with InfectoPharm to develop combination therapy for neonatal sepsis
PRESS RELEASE. The Global Antibiotic Research and Development Partnership (GARDP) and InfectoPharm are partnering to develop improved treatment options, using combinations of existing antibiotics, for neonatal sepsis, a leading cause of death and disability in newborns up to 28 days old. Since children of this age do not have a functioning immune system, they are more prone to developing infections and less able to overcome them.
Up to 40 percent of bacterial infections in hospitalised newborns are resistant to standard treatments, leading to an estimated 214,000 newborn deaths each year from drug-resistant infections. Most of these deaths occur in resource-constrained countries and could be reduced through the availability of effective antibiotics.
"We are excited to partner with InfectoPharm to develop an improved combination therapy for neonatal sepsis, which is becoming increasingly resistant to current recommended treatments," said Sally Ellis, Children's Antibiotics Project Leader at GARDP. "Given that antibiotic resistance is a growing threat and antibiotics to treat drug-resistant infections in children are extremely limited, there is an urgent need to develop new and improved treatments for serious bacterial infections in children and newborns."
GARDP has successfully identified three existing antibiotics – fosfomycin, flomoxef and amikacin – as potential alternative treatments to ampicillin-gentamicin, the current WHO recommended treatment for clinically diagnosed sepsis in newborns.
GARDP completed a small study to confirm the correct dose and safety of i.v. fosfomycin to treat premature and newborn babies with neonatal sepsis. The active ingredient fosfomycin is already being used successfully worldwide in the fight against resistant and multi-resistant germs. InfectoPharm Arzneimittel und Consilium GmbH is committed to working with GARDP by supporting the study through the provision of one of the study medication, fosfomycin, known in Germany as InfectoFos® and Fomicyt® in other European countries.
"Alternative antibiotic combinations to ampicillin and gentamicin are urgently needed for use in settings with high levels of drug-resistant infections," said Dr. Markus Rudolph, Managing Director of InfectoPharm. "We hope that this study will ultimately provide the evidence to allow WHO to update their treatment guidelines for neonatal sepsis."
GARDP and InfectoPharm are committed to closing medical data gaps by using existing antibiotic combinations to develop potential new treatments for neonatal sepsis. The new data will be provided to WHO to review and formulate future treatment recommendations for neonatal sepsis. It will ultimately provide low-middle income countries, who are increasingly unable to use current recommended neonatal sepsis treatments due to antibiotic resistance, with access to effective and safe antibiotics.
About GARDP
The Global Antibiotic Research and Development Partnership (GARDP) is a Swiss not-for-profit organization developing new treatments for drug-resistant infections that pose the greatest threat to health. GARDP was created by the World Health Organization (WHO) and the Drugs for Neglected Diseases initiative (DNDi) in 2016 to ensure that everyone who needs antibiotics receives effective and affordable treatment. We aim to develop five new treatments by 2025 to fight drug-resistant infections. GARDP is funded by the governments of Germany, Japan, Luxembourg, Monaco, the Netherlands, South Africa, Switzerland, United Kingdom, as well as Médecins Sans Frontières and private foundations. GARDP is registered under the legal name GARDP Foundation.