Company Profile
Pursuing unique solutions
InfectoPharm is a family-run business that specializes in the development of medications for children. As the leading pediatric pharmaceutical company in Germany, all of our products deliver the added value that patients, physicians and pharmacists have come to expect from us over the past 30 years. Furthermore, our consilium service offers a broad range of relevant scientific services for healthcare professionals in Germany and serves as an interdisciplinary forum for sharing knowledge and exchanging ideas without commercial interests.
With more than 100 products, 200 employees, and numerous international partnerships, InfectoPharm has achieved excellent sales growth, especially over the past 10 years. And this success hasn't gone unnoticed: in 2017, the London Stock Exchange Group (LSEG) listed us as one of 1000 Companies to Inspire Europe and included us in its annual report on outstanding medium-sized companies in Europe.
Our pharmaceuticals contain medically proven active ingredients that we develop and adapt to the specific needs of children. These products clearly differ from existing ones in terms of their galenics, potency, dosage or taste.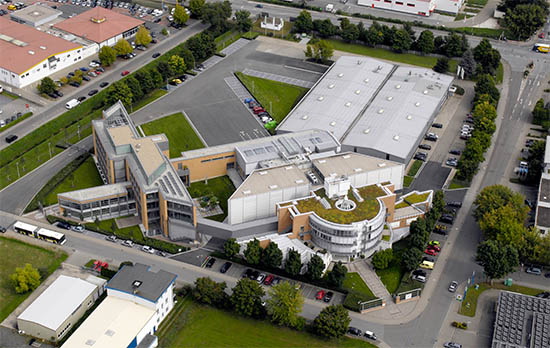 A liquid formulation is one of the typical InfectoPharm products. The GeriaSan® brand offers liquid medications for elderly patients with swallowing disorders (dysphagia). Together with highly effective antibiotics used in hospitals they form an important step toward a more patient-friendly therapy.
Many of our products are also available over the counter (OTC). Pädia GmbH, which joined our company in 2015, specializes in OTC products that are particularly easy to administer to children.
Watch the InfectoPharm Video (4:30 minutes).
Our consilium service – consulting and training for professionals
The consilium service is at the heart of our company. It provides physicians and other healthcare professionals in Germany with essential consulting and training – at no cost and free of commercial interests.
Through consilium, we offer up to 30 training courses a year for as many as 6,000 participants. The medical content of our training events and the daily documentations exchanged in our consulting services are collected and published in several scientific journals. Both, the training courses and the publications are certified by the respective regional medical associations. Accordingly, physicians can access validated medical content and earn the Continuing Medical Education (CME) points they need to continue to practice in their fields. Every year, 10,000 participants successfully complete the training units included in our consilium publications.
The consilium relies on the expertise of approximately 300 participating physicians and lecturers from the fields of pediatrics, infectiology, dermatology, and allergology – among others. The seminars and congresses are held in cities throughout Germany.
Furthermore, the consilium explicitly promotes an ongoing dialogue between members of various healthcare professions to push new developments together.
Indications – effective medications, not just for children
In recent years we have strategically diversified our national portfolio and now cover the following indications:
infectious diseases (InfectoBicilin®)
skin diseases (InfectoSoor®)
atopic dermatitis (Neuroderm®, SanaCutan®)
respiratory diseases (Capval®)
asthma (Junik®)
allergies (AllergoConjunct®)
parasitic infections (Scabioral®)
gastrointestinal problems (Babylax®)
sleeping disorders of children with Autism Spectrum Disorder (ASD) or Neuro-Genetic Disorder (Slenyto®)
The indicated products represent others in their respective classes.
Many of our products are also approved for adults and can possibly be made available internationally.
National and international distribution
InfectoPharm primarily operates in Germany. Our key customers include pharmaceutical wholesalers and hospitals. Apart from our core sales market, we have steadily built trust-based international partnerships. Since 2017, we are expanding beyond Europe. As a medium-sized company, InfectoPharm is highly flexible and offers collaboration models that are tailored to our customers' needs. Unique products (e.g. for the treatment of scabies and dell warts) on the international market account for approximately 10 percent of total sales.
In addition, we have been operating an Austrian distribution company in Vienna with parts of our pediatric portfolio since 2017.
Read more about InfectoPharm:
InfectoPharm Austria
InfectoPharm has been operating a sales office in Vienna since September 2017. As a result, many of our established German products are now available on the Austrian market. These include some of our most successful respiratory products and treatments of Scabies.
At present, a team of five staff members is managing the initial portfolio of about 25 products.
InfectoPharm Arzneimittel und Consilium GmbH
Heiligenstädter Lände 29/2. OG
A-1190 Vienna
+43 1 36144 1141
+43 1 36144 1142
austria.kontakt@infectopharm.com
www.infectopharm.at
Pädia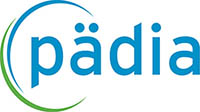 Pädia develops over-the-counter (OTC) medications for children. Like InfectoPharm, Pädia focuses on manufacturing effective and safe products, and adapting them to the needs of young patients. To do so, Pädia collaborates closely with pediatricians, pharmacists and midwives.
As a 100% InfectoPharm subsidiary, Pädia benefits from the parent company's vast expertise in the field of pediatrics. At the same time, it is expanding the scope of InfectoPharm to include attractive new business areas and models. Needless to say, the quality and safety standards at InfectoPharm also apply to Pädia.
In this way, the two companies complement each other in terms of their market alignment and core competencies.
True to its motto of delivering Health –from the very beginning, Pädia offers medications for newborns and infants. As a trusted partner for parents, Pädia accompanies young patients well into adulthood.